In Chemical and API Industries Scale Down Study in Glass Reactor becomes the utmost necessary to check reaction behavior with the same set of Raw materials and parameters.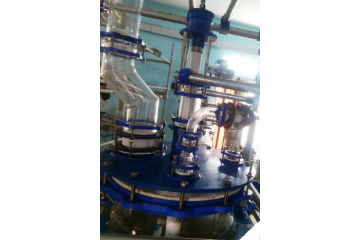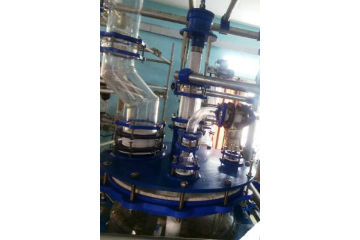 Scale Down Study in Glass reactor can help you verify whether
existing large-scale manufacturing equipment is useful  to manufacture other products or
One can try to test the efficiency of production by conducting a scaled-down simulation and changing processes and parameters.
This shall help in Process development and confirmation of Process Qualification
To develop an energy-efficient process
To understand problems in reactions in commercial batch. To change process parameters like temperature and vacuum for the betterment of the process.
To convert from a batch process to continuous process
To make digitally-enabled continuous manufacturing
This not only saves on unnecessary costs but also helps you improve the production capacity.
We offer Reaction vessels with
an Exact diameter to Height Ratio and
Agitators to maintain similar Geometric and Kinetic Design for Scale Down Studies
Different variants than a standard batch reactor like
Semi Batch Reactor
Glass CSTR
Glass Plug Flow Reactor
Glass Falling Film Reactor
Filter Reactor
Triple walled Reactor
Glass Reactor generally accompanies with Pretreatment Stage of Raw Materials and Post-treatment like purification of Products and separation of Impurities and solvents. It requires distillation, gentle evaporation, Filtration, absorption, Liquid Extraction.UD technologies offer a complete pilot plant to conduct all operations.
Please visit the following links for more products and Information