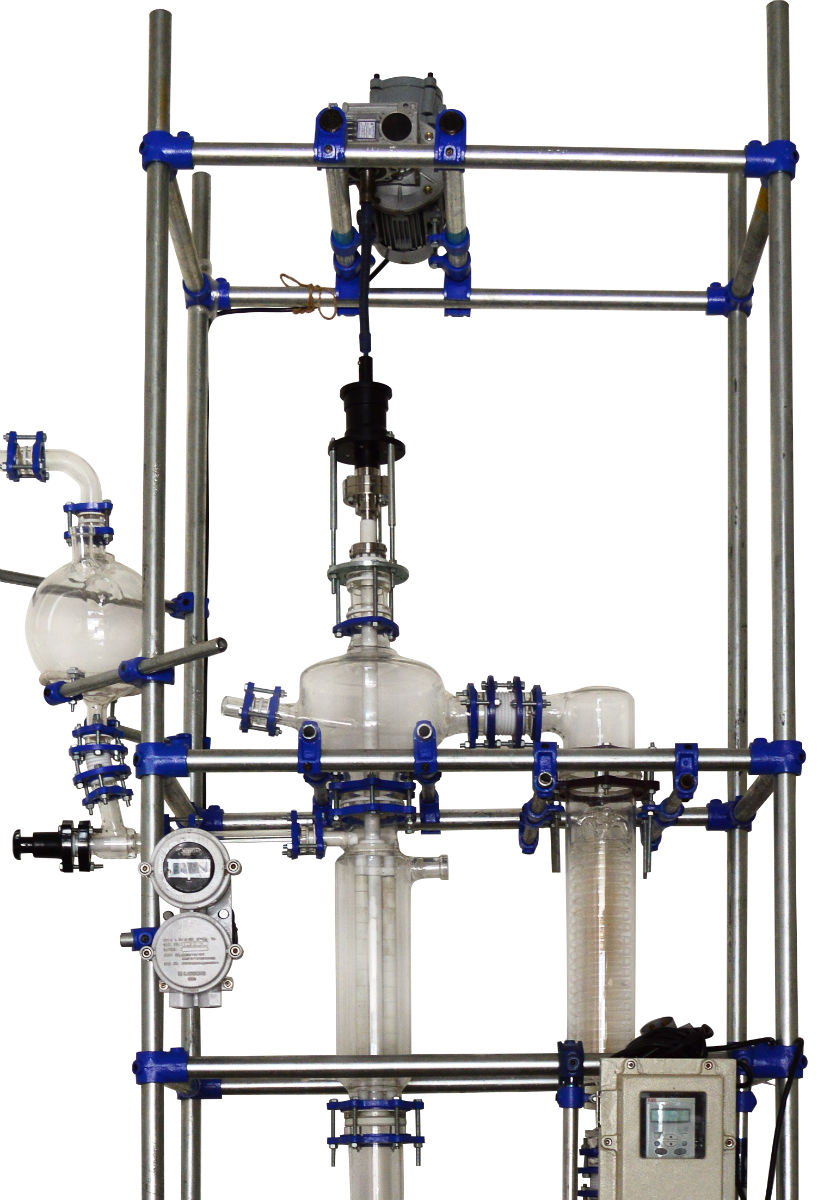 Glass Wiped Film Evaporator
UD Technologies are leading manufacturer of Glass Wiped Film evaporators or Agitated Thin Film Evaporators from Vadodara, Gujarat, India.UD Technologies, distinguished as the most admired enterprise in this industry, offers a broad gamut of Glass Wiped Film evaporators.
Wiped Film Evaporator is ideally suited to process Hard –to –handle, heat-sensitive, and Viscous materials. These are just some of the many and varies products that are processed by WFEs.
PHARMACEUTICALS – Amino Acids, Alkaloids, Ascorbic Acid, Biochemical, Penicillin, Vitamin C and E, Steroid Derivatives
CHEMICALS –  Acid Chlorides –Amino Acids-Caprolactam
POLYMERS &RESINS – Epoxy resins, latex, synthetic rubber, polystyrene, phenolic resins, silicone polymers
FOOD – Tomato paste, fruit Nectars, chicken stock, fish protein, vanillin, corn syrup, whey, fruit juices, lecithin, marigold extract
FATS & OIL – Cottonseed oil, Dimer and trimer Acids, Edible Oils, Fatty Acids, glycerides, glycerin, rosin acids, fatty amides
OTHER – Coal tar products, Lube oils, PTA, Catalyst concentration
This film evaporator is designed using quality assured material and progressive technology. Offered film evaporator can be modified in numerous technical specifications. This film evaporator is demanded in the market for its numerous below listed features.
ROLLER WIPER SYSTEM 
The roller wiped film system guarantees a uniform, laminar mixing of the thin film on the entire evaporator surface. Due to the overlapping of the rollers and wiping on the unheated areas, so-called "dead-zones" are avoided. At the same time, the liquid thin film on the rollers is continuously renewed. This results in a very low residence time of the evaporating feed on the evaporator surface. Build-up or caking of material on the evaporator surface and on the rollers, which might happen with other wiping systems, is completely avoided with the UD designed roller wiped film system.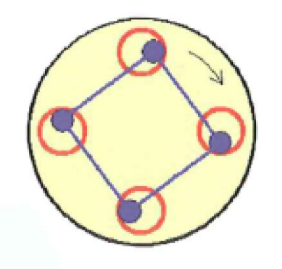 All contact Parts are Glass and PTFE to ensure minimum corrosion and degradation
Designed to carry out distillation at high vacuum
Efficient condenser to condense all the vapors at high vacuum
All Flameproof Electricals and Instrumentation
Can be scaled up to 1.5 Sq. Mt2 Heat transfer area IN Glass shell and PTFE Version
Options on request 
 SCADA Operated system
Wiped Film Evaporator of Different Wiping systems like blade or spiral Gearing on request
Glass Horizontal Wiped Film Evaporator 
Glass Vertical Co- Current Agitated Thin Film Evaporator
Rectification column to achieve adequate product qualities for a top product, particularly for viscous materials.
http://udtechnologies.com/wp-content/uploads/2019/05/UD-Technologies-Wiped-Film-Evaporator-.pdf
For more products, please visit
Glass Liquid Extraction Systems
For, Updates and News
[/vc_column_text]